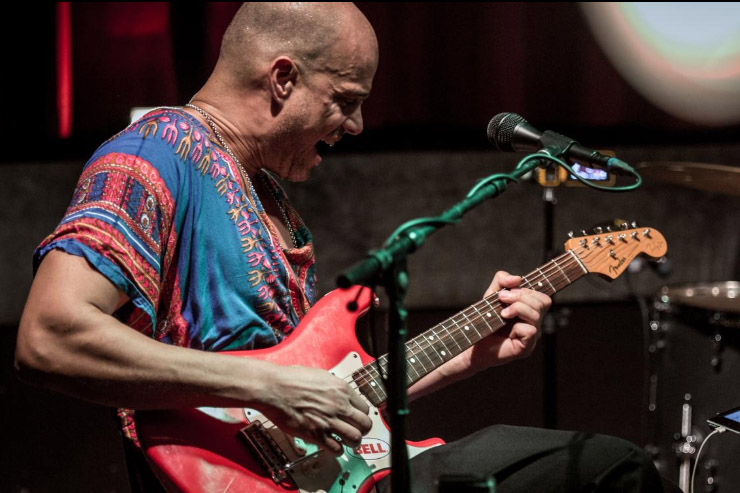 Emiel Scholsberg | Guitars & Synths
Composer/vocalist/multi-instrumentalist Emiel Scholsberg started composing work of his own around 2004 and has ever since been working on honing his skills in both writing and performing.
As a child of a Dutch mother and a Surinam father, he grew up with a lot of different sounds, listening through his parents' vast record collection. At seventeen, a friend introduced him to the music of Jimi Hendrix. Deeply touched by Jimi's music, Emiel decided to dedicate himself to the electric guitar and to the music that could be played through it. Thus, making music became a driving force in his life.
Inspired by people and their music from all over the globe, his journey so far has made his work evolve into an interesting blend of sounds, ranging from the most tender-hearted to the most screamingly poignant, always in search for sharing stories that touch the heart.