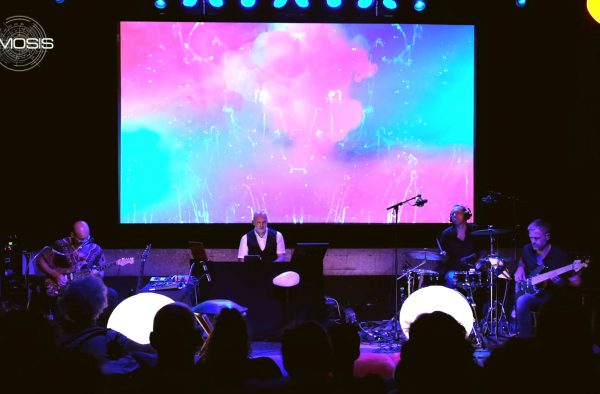 General news
Live registration part 1 | Miracle
Gizmosis, 21 July 2019
3 weeks ago, Gizmosis experienced a historic event. The first live performance of the Seasons of Life project! The number of responses and feedback was heartwarming. A lot of the audience would like to hear the background of the pieces performed, so I share each Chapter together with my take on them.
The project portrays phases out of a human's life through image and sound in one through-composed work. Every stage has its characteristics. During this project, it became clear my deceased father was the most important trigger for starting the project in the first place. This project is a musical tribute to him.
The first phase is called "Miracle." New life, that's for sure a miracle. This Chapter describes the period from birth until around the 24th year of life. According to many researchers, the first life originated in the water. That is why this Chapter starts with ocean sounds. In the beginning, you hear communication between whales. The most massive and very majestic animals in our oceans. A little later, the sound of the heartbeat of an unborn child becomes audible. The rapid pulses sound very recognizable to anyone who has ever experienced a pregnancy up close. For young parents, confirmation of the child being alive. Another miracle!
To me, this heartbeat is synonymous with the birth of my father in the womb of his mother. Sighs reflect breathing. Air is essential to being able to live. The heart rate changed at a slower pace. The child grows up to adulthood.
In the first years of a human's life, a lot is happing. The helpless child grows up to be a young adult. The orchestral arrangements are complemented by a guitar solo. A very peaceful vibe makes way for the dominant tones of the guitar solo. The child has now become a young adult, ready to stand on its own two feet and start the next phase, Evolution!