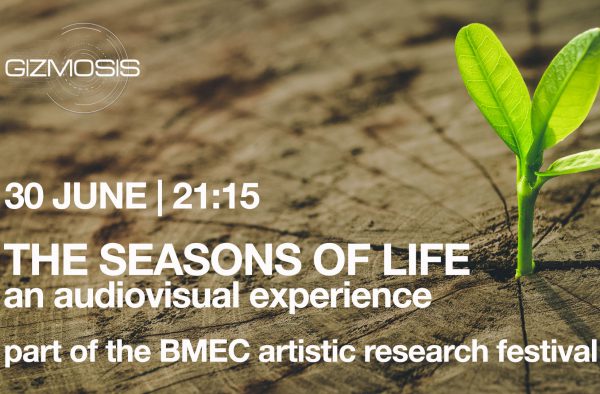 General news
The Seasons of Life performance
Gizmosis, 26 May 2019
The time schedule is known. 30 June at 21.15 we will perform the piece during the BMEC Artistic Reseach Festival.
Artists will show each other and visitors of the festival the results of their creative process by various performances.

Experiment, try-out, work-in-progress, you name it; form the common thread throughout this festival for both the visitor and the artist.