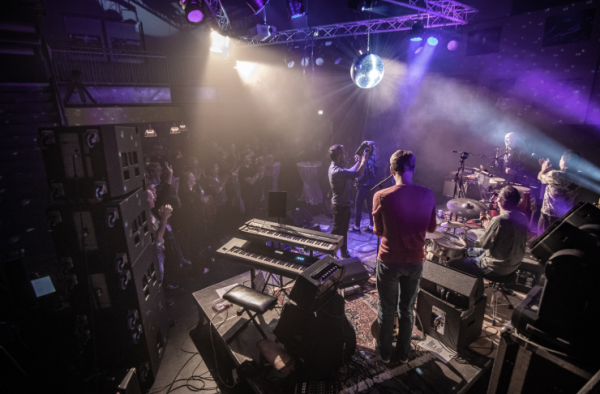 General news
Decades of Dance Festival. Goodbye to playing covers?
Gizmosis, 24 November 2018
It's done. The Decades of Dance edition. The latest of a Tony and Friends festival.
Started at my 50th birthday, I am gathering between 18 and 20 musicians to perform songs following a particular theme. The performing musicians often never played together before. There is just one rehearsal session, and then off we go.
Each musician picks a song and motivates on the spot why he or she selected this song.
This edition we honored danceable music from the 70s – 10s. Previous editions were dealing with Dutch Pop Music and a Music Hug version. During the music hug festival, each performing artist picked a person he or she would like to honor with a performance. Also here, motivated on the spot, the festival took care of warm and emotional moments.
My own artistic project feels way more interesting…

 
The concept is excellent but for me focusing on covers doesn't feel like the way forward. The success of this edition felt double. On the one hand, the energy playing with great friends was super, but my Artistic Research project feels way more interesting.
For now, this was the last "cover" edition of a Tony and Friends project. From now on its all about the Seasons of Life project.
To give you an idea about Tony and Friends shows, have a look at the video below. PYT, the song I picked.